For anyone who has wondered why someone might choose to deliver their baby at home, I hope that the following story gives you a glimpse into what a home birth can look like.
Every baby's birth is unique, just like every baby is unique. 
So this is just one of the many beautiful examples of a family welcoming their newest little one. It's always an honor to be a part of the team, no matter where the event takes place!
Lindsay went into labor in the wee hours of the morning. An excited group gathered around her… her husband Russ, her midwifery team of Deb and Deb 😉 and her mom and two sisters. Everyone patiently waited in the calm quiet of their living room as she worked through her contractions.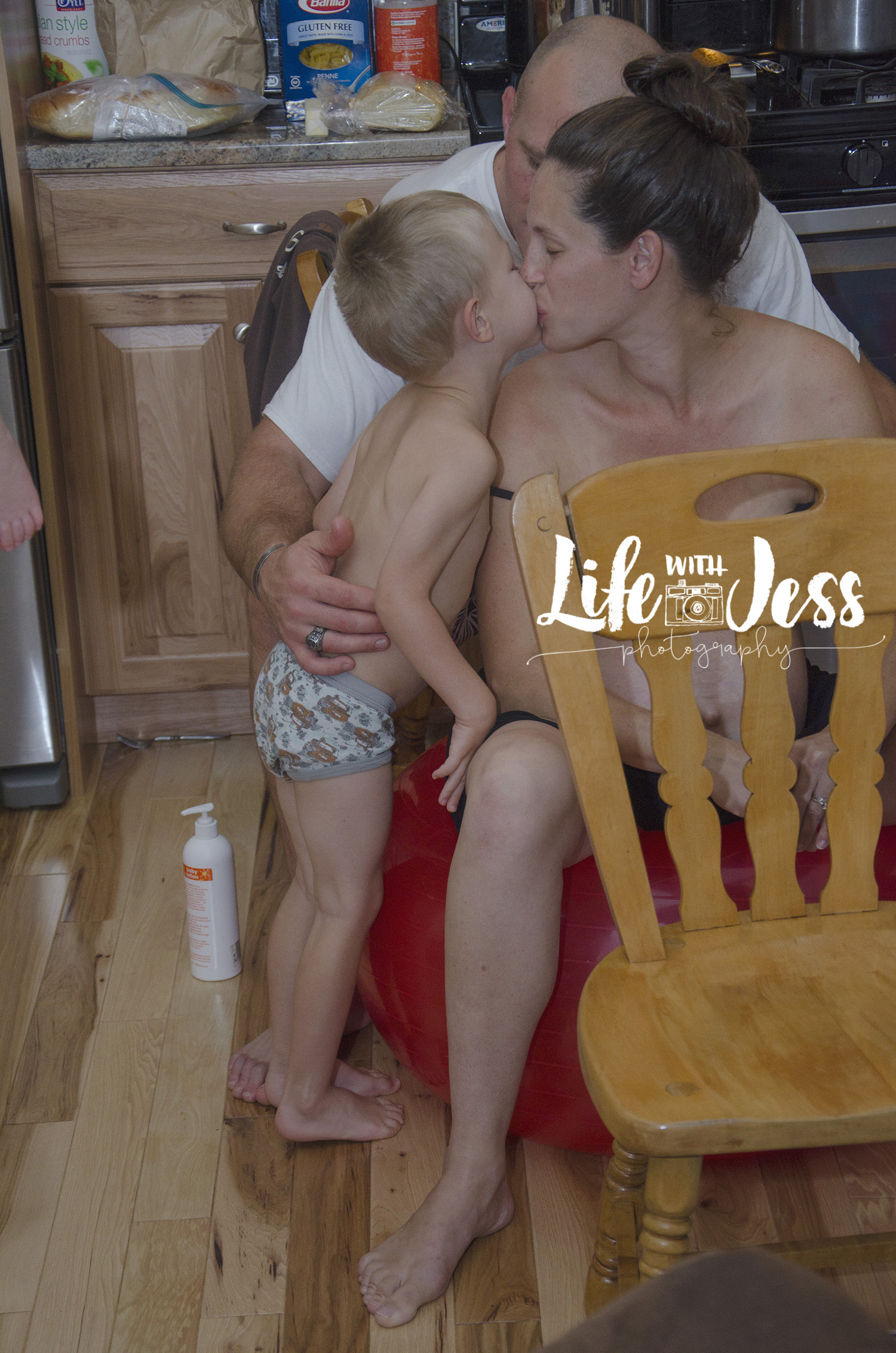 When the wee small hours of the morning turned into just the normal early morning, Lindsay's three kiddos (and eventually her nephew) woke up to hang out with the crew!
I think that's one of the most beautiful things about a home birth to me – it gives Mom the flexibility to have as many or as little involvement from the rest of her family as she's comfortable with. 
And it was obvious that for Lindsay and her family, having the littles around for hugs/kisses/snuggles was a welcome distraction and a soothing break in between contractions.
The other thing that is super neat to watch about a home birth is Mom's opportunity to get a change of scenery. 
Lindsay's quick walk in the fresh fall morning air was something she really needed as her body geared up for the final stages of delivery.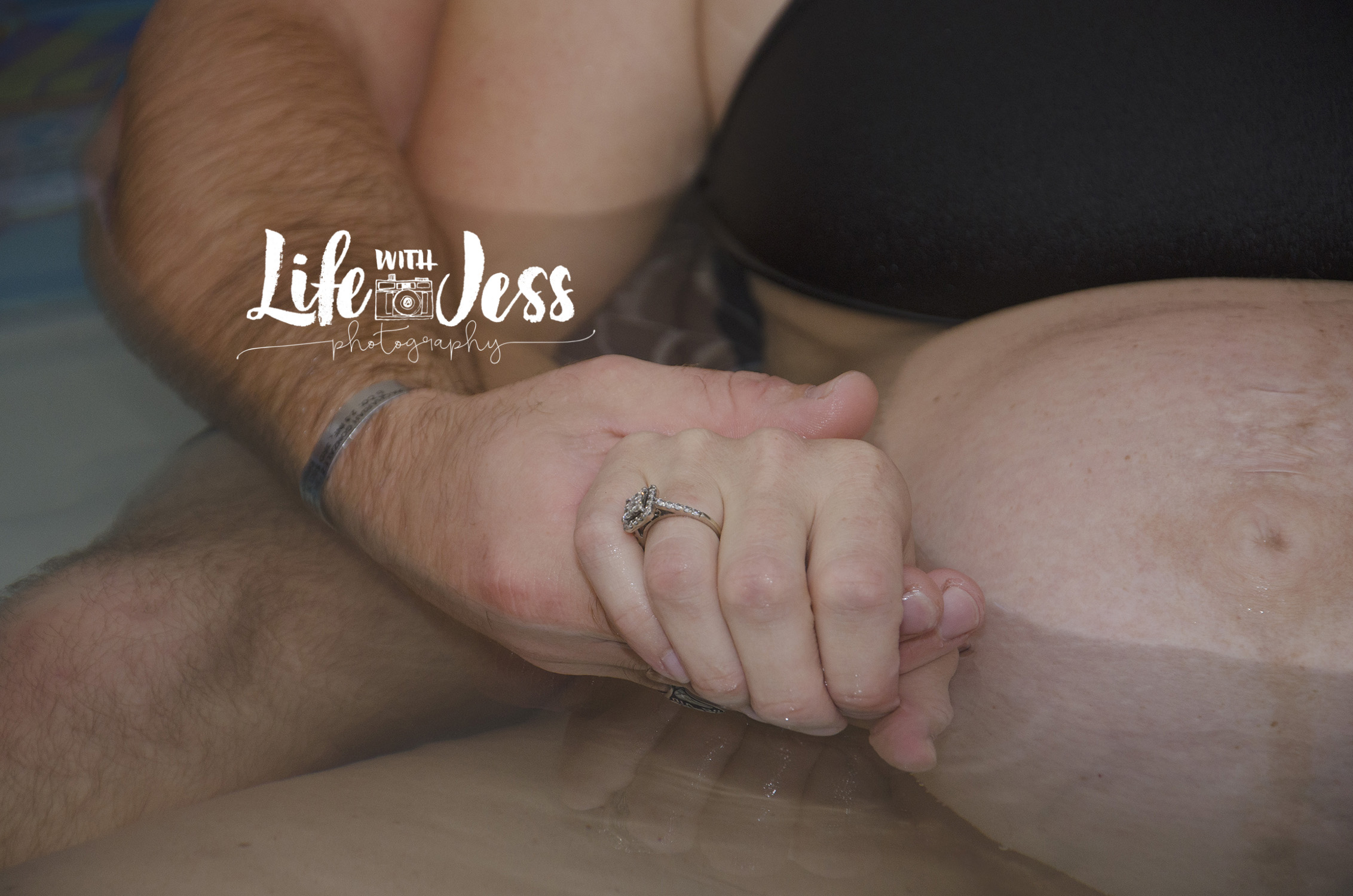 Abigail was born right into the waiting arms of her Dad! Russ was able to tell Lindsay "Babe! We have an Abigail!" 
My face started to hurt from smiling and yes, I teared up as usual 😉 I mean! This is just amazing! 
A brand new baby getting to meet her Momma and Daddy for the first time!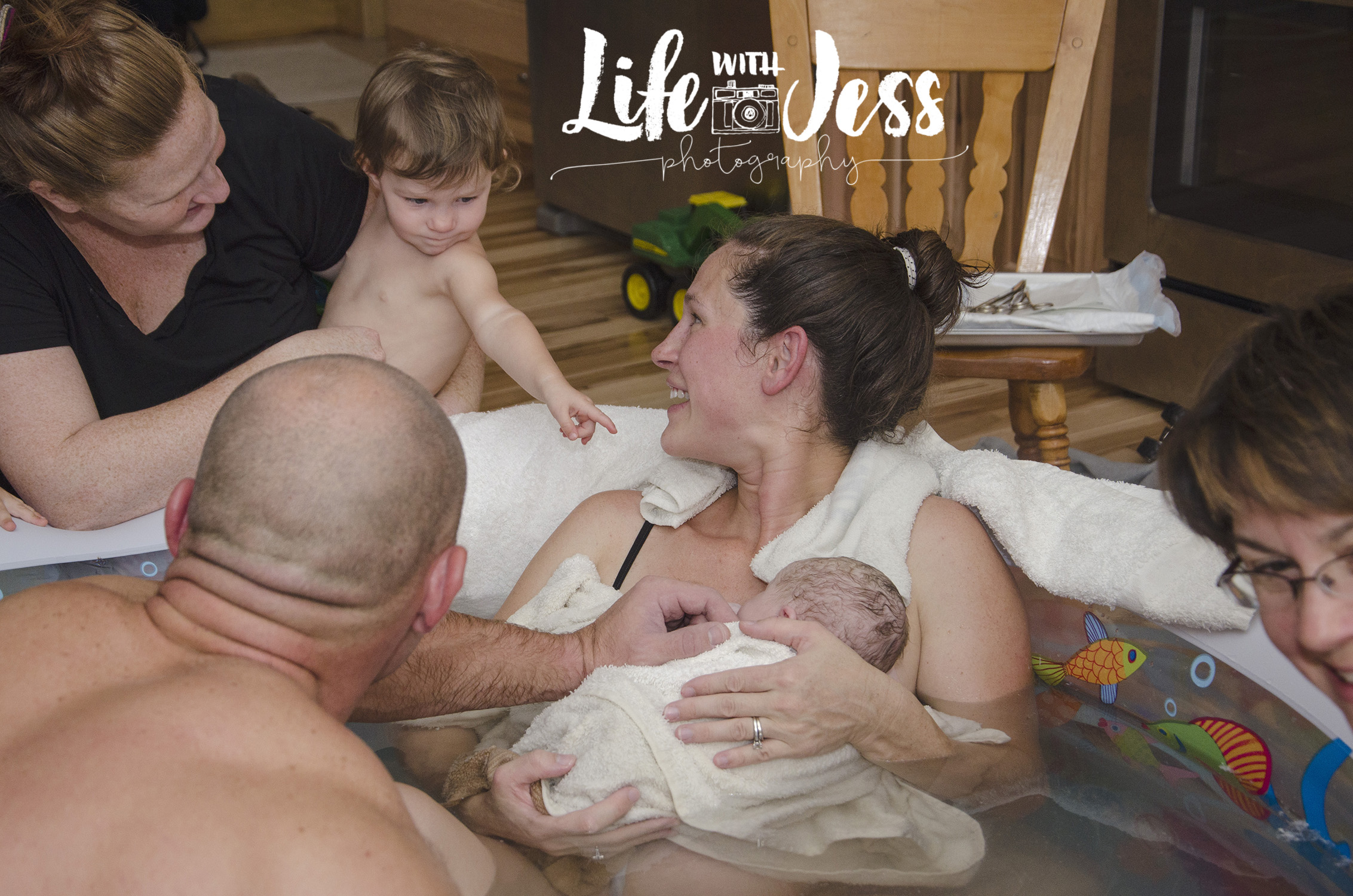 And then right away she got to meet her big sister and brothers! (and aunties and cousin and grandma and grandpa!)
#fistbump
I got to hang around for a little while as Mom settled in and Abigail got to start breastfeeding.
And then Grandma Marylinne and I got to play a brief round of dress up with the sweet little swaddle blanket and matching headband she'd made…
Congratulations to the entire Vidler family!
And special gold stars to the rock star of the hour – Lindsay you were amazing!
Welcome to the wonderful world little Miss Abigail! 
---
Liked this post? Please share it with a pregnant friend! Tell her how much she needs images like these of her baby's birth. And how hiring me is a lot like inviting a bonus best friend onto the birthing team.. a bestie with ninja photography skills! 😉 
2 Comments