SO if you're anything like me then you'd rather rub a piece of ginger over a paper cut than grate yourself some ginger for tea once a day.
[And you never ever EVER exaggerate. Nope.]
Sure, ginger is great for you and you want to incorporate it into your diet regularly. And maybe you just love my recipe for a hot cup of Ginger Lemon Tea, but you're with me on this – it's SO ANNOYING to grate!
Can I get an amen?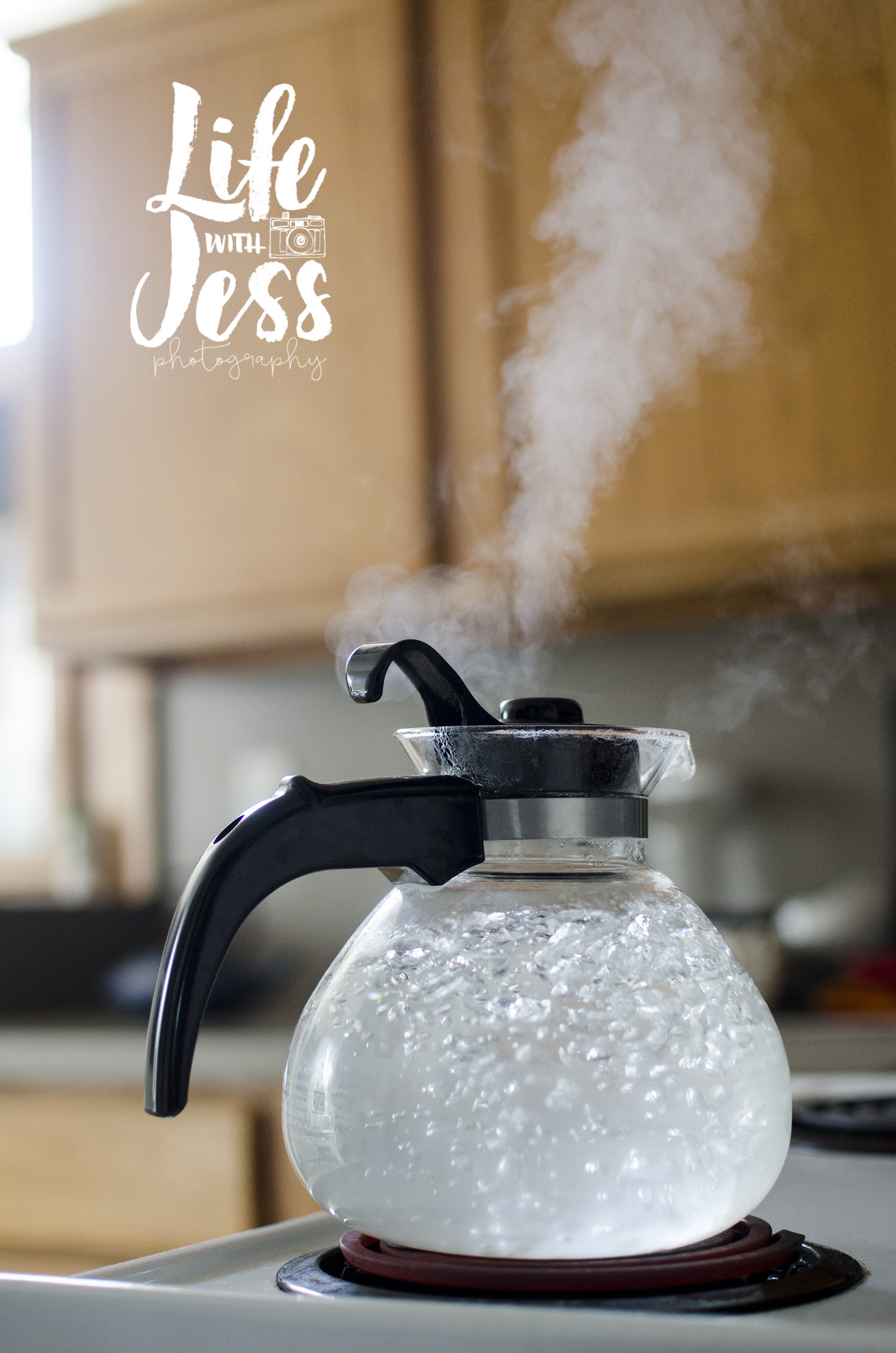 Well I'm here to save the day y'all. This fall, you will kick every cold's a$$ before they even start cause you'll always have this tea at the ready.
The answer to all your Ginger Lemon Tea problems is bulk prepping a bunch of tea "ice cubes."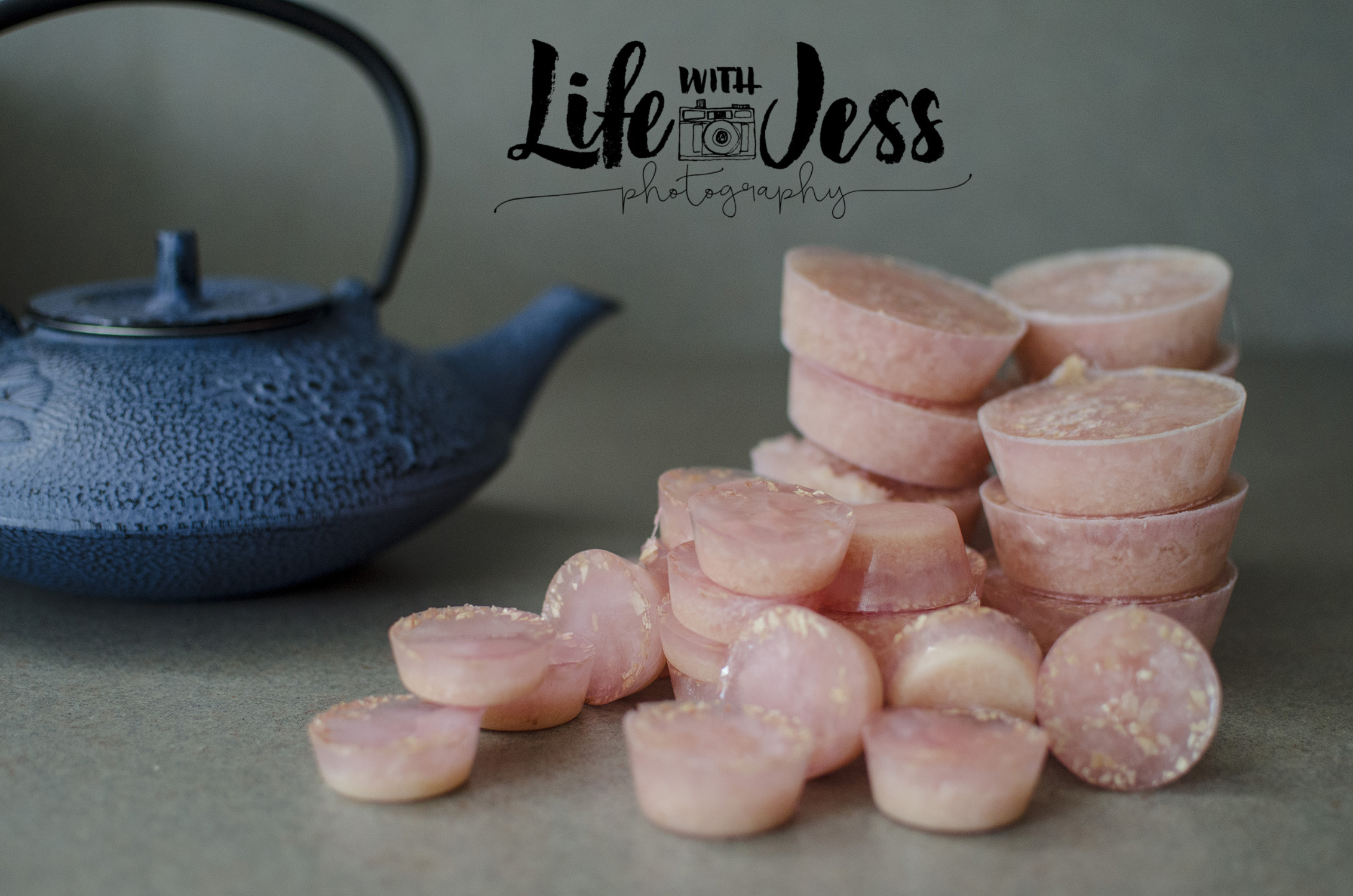 I took the method from making the Singing Canary drink and now I almost exclusively use the blender-method for making this tea. First, because I'll drink it more if it's easy (like you can't get more easy than grabbing some ice cubes out of the freezer. Even lazy girls can handle that.) And second, because I have a huge tendency to shred a chunk out of my thumb every time I use ginger on a box grater. So I tend to avoid it when I can 😉
So I made a quick video of juicing the lemons and chunking up the ginger into the blender. It's an easy concept, but I wanted to show you how I do it.
You are basically going to make a ginger-lemon pulp to freeze in a silicone muffin mold or ice cube tray. 
I use my muffin molds for more classic things like oven-pancakes, potato-egg nests, and also… muffins. But a lot of the time I'm using them for freezing liquids that I want to easily pop out and into a freezer-friendly container without having to constantly use my ice cube trays. (So besides tea, I also use them for small portions of chicken stock to cook grains with. Oh and when I'm feeling especially crunchy I've used them as molds for homemade lotion bars. #whatahippie)
But you get the muffin mold gist. These things are super helpful and versatile in the kitchen! 
So get yourself some muffin molds and a $hit ton of lemons and ginger and juice and blend and portion the pulp into the molds. I generally add a little bit of water to cover the ginger chunks in the blender.
You pop the molds into the freezer, and later pop the tea "ice cubes" into a freezer bag or other container.
Then, when your throat starts to feel scratchy or you have a headache or you just want a warm cup of this tea, you are READY!
One large cube is about a half cup, so I use one if I want a lighter version. But I usually want it strong so I make it with two large cubes or one and some extra minis. That serving fills two adult mugs or one adult and two mini mugs 😉 I've used my french press in the past which works GREAT (and also owned a cute little mini french press, which is also great.)
But lately I'm really digging this new-to-me cast iron teapot. It keeps the tea warm for quite awhile plus it makes me feel all Japanese-fancy.
My poor sweet little ones have been sick with fever/cold issues this past week. So my tea pot has been pretty much constantly churning out Ginger Lemon tea. It's soothing and helpful for them, and it's a good defensive tea for me 😉
So there ya have it! Bulk prep lifehack to save your throat during cold/flue season. Let me know if you try it and have any other suggestions so I can update the post with fresh ideas!
Please PIN THIS SUCKER and add these tea-necessities to your Christmas wish list on Amazon!