Like, for real read. They can read together. They can read on their own! They can read out loud and silently and we can all curl up on the couch together and just READ!
It's a Momma Bookworm's dream come true you guys! 
I remember being so disappointed when trying to read a book to a baby less than a year old and realizing that it would be many many moons before said child and I could actually cozy up and ENJOY a book together.
Fast forward a thousand sessions of various Dr. Seuss, The Gruffalo, Love You Forever, No Jumping on the Bed, and Miss Hunnicutt's Hat and this is finally happening…
They're so close in age that even though Elsa can read much more extensively, Anna is not to be outdone and wants to be right there in that chapter book with her. So I catch them frequently partner reading. And we have "silent independent reading time" which is good for their growing brains but let's be honest, also my excuse to insert 15 minutes of quiet into most busy afternoons.
I want to thank all the teachers and staff at Frederick Carder Elementary for their excellent work over the past three years that has instilled in my girls a love of reading. Of all the things I want for them, being lifelong readers with a curiosity and a passion for learning and growing is way top of the list. Just thinking about it makes my eyes leak a little!
This one can even read recipes! (with help)
I don't feel like I can get that much more personal reading done but I am chugging along quite nicely through Rising Strong, Salt, and a re-read of Lady Bits. So there's that! Plus I know all the research (and common sense) that says it's a huge parenting win to show my girls how much I love to read as well. If they haven't figured that out by now, they're blind – side eye to the six piles of books I can see on every surface I like to sit near – but hey, I'm happy to keep showing them!
And that's not all, oh no that is not all… (quick, name that kid book!) … they're now actually paying attention to the books I read them before bed.
Which means we are having a legit Harry Potter experience now!
Not at all like when they were two and three and I would sit on the rocking chair and read Harry Potter just so they could fall asleep to the sound of my voice and I had something more interesting to read than the Cat in the Freaking Hat.
I also read them Uncle Tom's Cabin once, so it was clearly not about their preferences 😉
BUT NOW they are wiggling on the edge of their bunkbeds and cheering with  me as Harry wins the Quidditch Cup! It's amazing! 
---
Want to check out what we've loved reading?
Here are my affiliate links for some of the books mentioned above:
---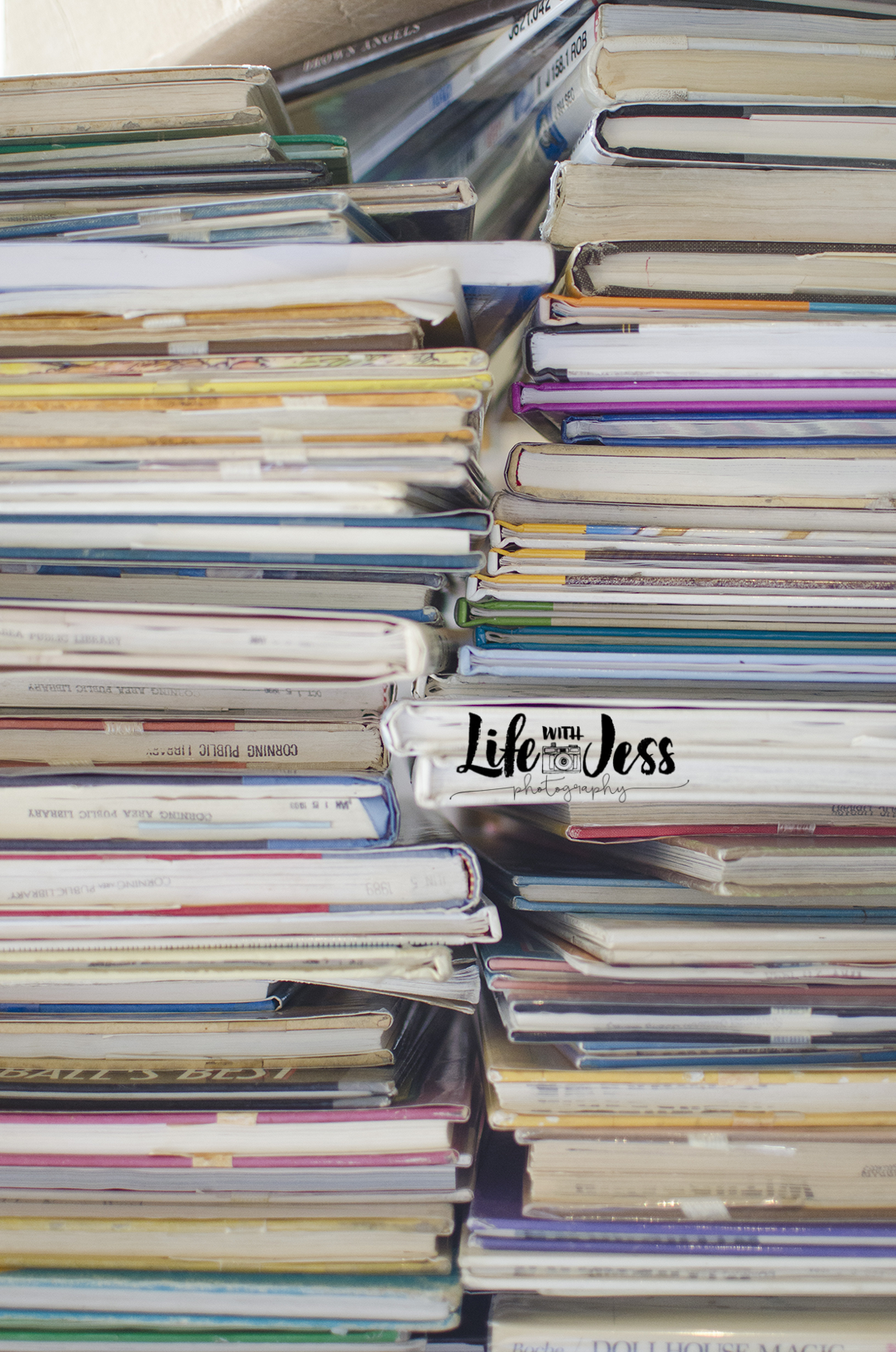 Also have you checked out the Southeast Steuben County Library's book sale lately? The Spring sale is coming up April 28th to May 5th at the East Corning Fire Hall. This is a great way to inexpensively add to your home library while also supporting a great cause. The Friends of the Library raises approximately $50,000 each year through the selling of these book donations to support the library with new books and program support.
You can find all the info for the book sale here. 
And remember that each day, the prices decrease. Leading up to a bag/box sale day at the end where you can get a bag full of books for $5! I like to go and snag presents for upcoming birthdays or indulge my habit of buying way more books than I need for myself 😉
And it looks like new this year, if you are a teacher or work for a local non-profit, you can contact Nancy Doutt beforehand (wdoutt@stny.rr.com) and make arrangements to come to the final day of the book sale FOR FREE! 
How's that for a happy start to your Spring reading list?