We did it! We finally got to Donna's on a Wednesday morning IN TIME for cinnamon rolls!
(Back story – once this summer we made the mistake of thinking there would still be some at 9am 😉 but then Donna and her son Michael informed me you can just let them know on Tuesdays how many you need "reserved" for your party and there will never again be a sad-faced-little-girl among you! Whew!)
We joked that we were there celebrating the fact that Elsa lost another tooth.
Don't tell her, but we were really there because Mommy was on Market Street running errands on a Tuesday and actually remembered to pop in and ask Donna for a reservation 😉
A couple notes on Donna's:
Great diner food
Cash only
open Mon-Fri 6am-2pm
open Saturday 7am-1:30pm
closed Sunday
call (607) 936-9732 on Tuesday if you want cinnamon rolls on Wednesday 😉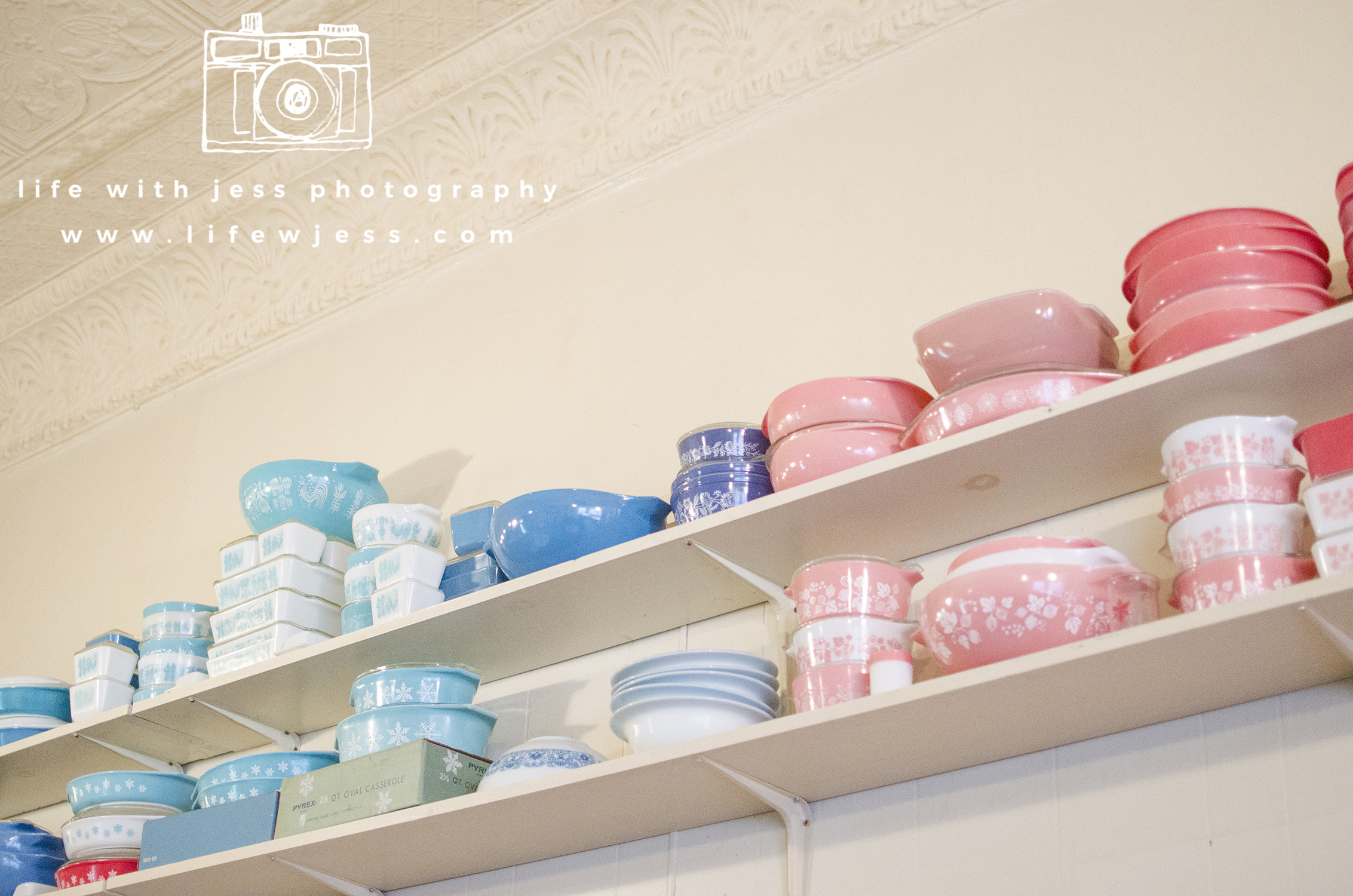 Donna also has an amazing collection of vintage Pyrex sets on display. Anna and Elsa love the blue and pink the best but I prefer the 70s orange and green on the other wall!
But besides the food and the Pyrex, we really love going to Donna's because of the friendly service…
When Michael sees us walk in the door he calls back to the kitchen "Mom! Your girls are here!" and she comes right out to visit with them.
We always have fun when we go, but this before-school-cinnamon-roll adventure was definitely a blast.
Thanks Donna! 
Your homemade cinnamon rolls got me major cool mom points!
---
Please pin this post to your travel board! Make sure you stop by Donna's next time you're in Corning!
And if you live in Corning and haven't made it over there for homemade cinnamon rolls you should add that to the top of your Wednesday to-do list.