Sometimes you just need to shake things up.
Maybe it was because I felt stuck in the drudgery that is the end-of-winter in Upstate NY… where the sun comes out to tease most days but it's still too cold to be outside much. Maybe it was because March was an exceptionally busy month for me, both professionally and personally, which meant I was spending what seemed like more than the usual time with my eyes glued to my computer screen.
(Don't get me wrong, I love my work. I even love it when it's fast-paced and I feel like most days I'm sliding into home plate barely having finished everything I need to get done!)
Whatever it was, I needed to do something different. I still needed to create, especially if I was going to justify tackling a project that would take me away from my desk and my never-ending work to-do list.
But the kitchen seemed to be calling me, and the creative thrill of fancy Easter cookies seemed like just the right way to celebrate the end of Winter.
It's been years since I did this "right"… following my favorite sugar cookie recipe for perfect, dainty little cutout cookies and then painstakingly glazing them with multiple colors of glaze and pretty sprinkles.
But it was worth it. To me anyways 😉
Just the project I needed to break out of my usual creative box and make something different with my hands.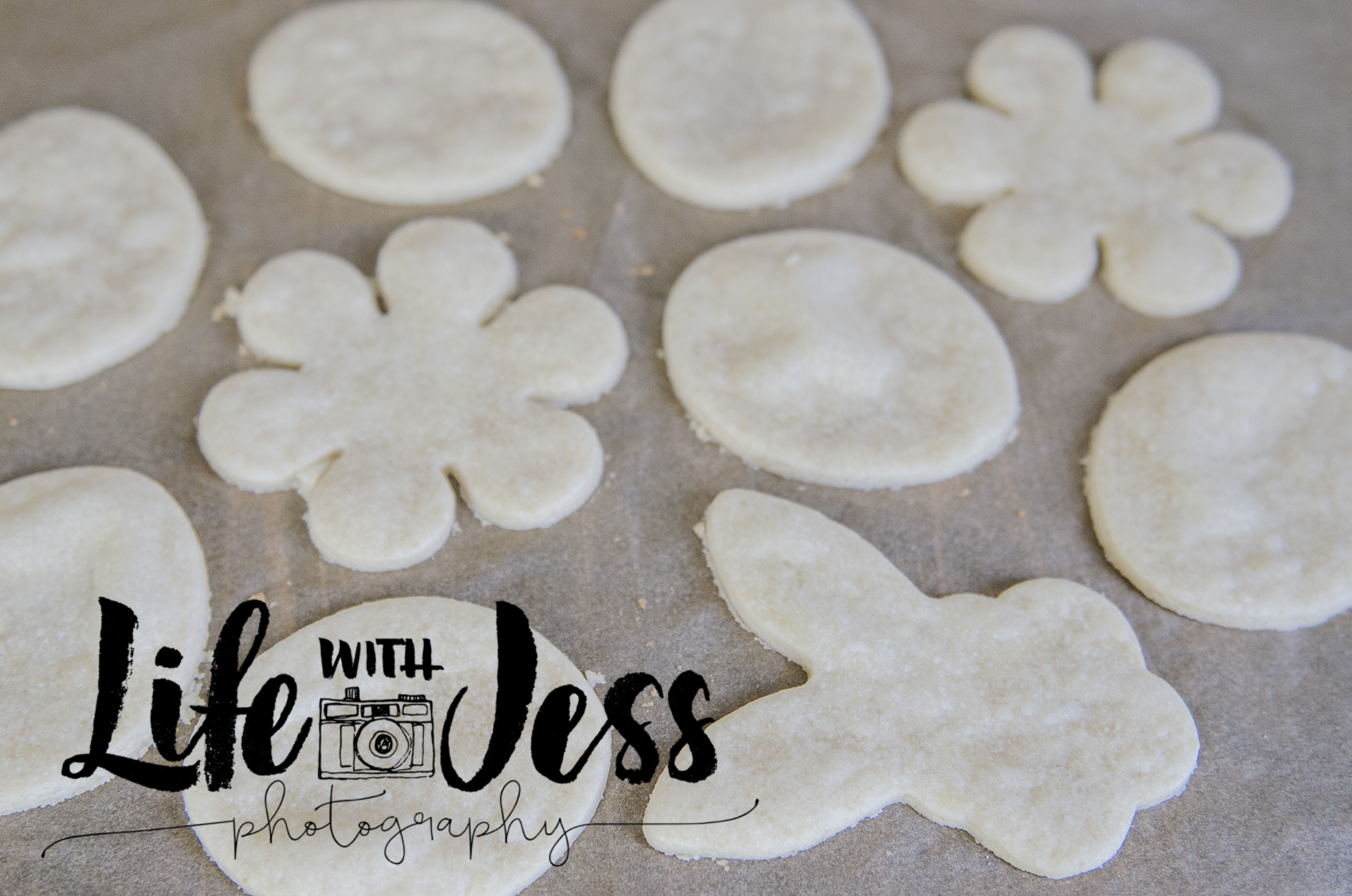 I split the project into two days to make it easier on myself. One day for baking and then I popped them in the freezer till I'd have time to glaze them the next week.
You can find the recipe and glazing suggestions here.
Then when I decorated them, my girls were just coming off of a nasty sickness and I wasn't feeling too hot either, so I popped them into the freezer again! (I know, possibly not great for the texture of the cookies, but whatever. I doubt anyone will complain!)
It's going to be an awesome surprise!
This Easter weekend, when I pull these puppies bunnies out of the freezer, I'm gonna bring the biggest smiles to the faces of my two favorite little girls in the whole wide world.
And also the friends and family members who will get to enjoy them with us.
And that's why I do them every once in awhile. Even though it takes awhile and it's for something edible that's only going to be enjoyed for a few moments before its chomped up in someone's mouth. Even though I have a ton of other stuff I could-should-would be doing if I wasn't doing this.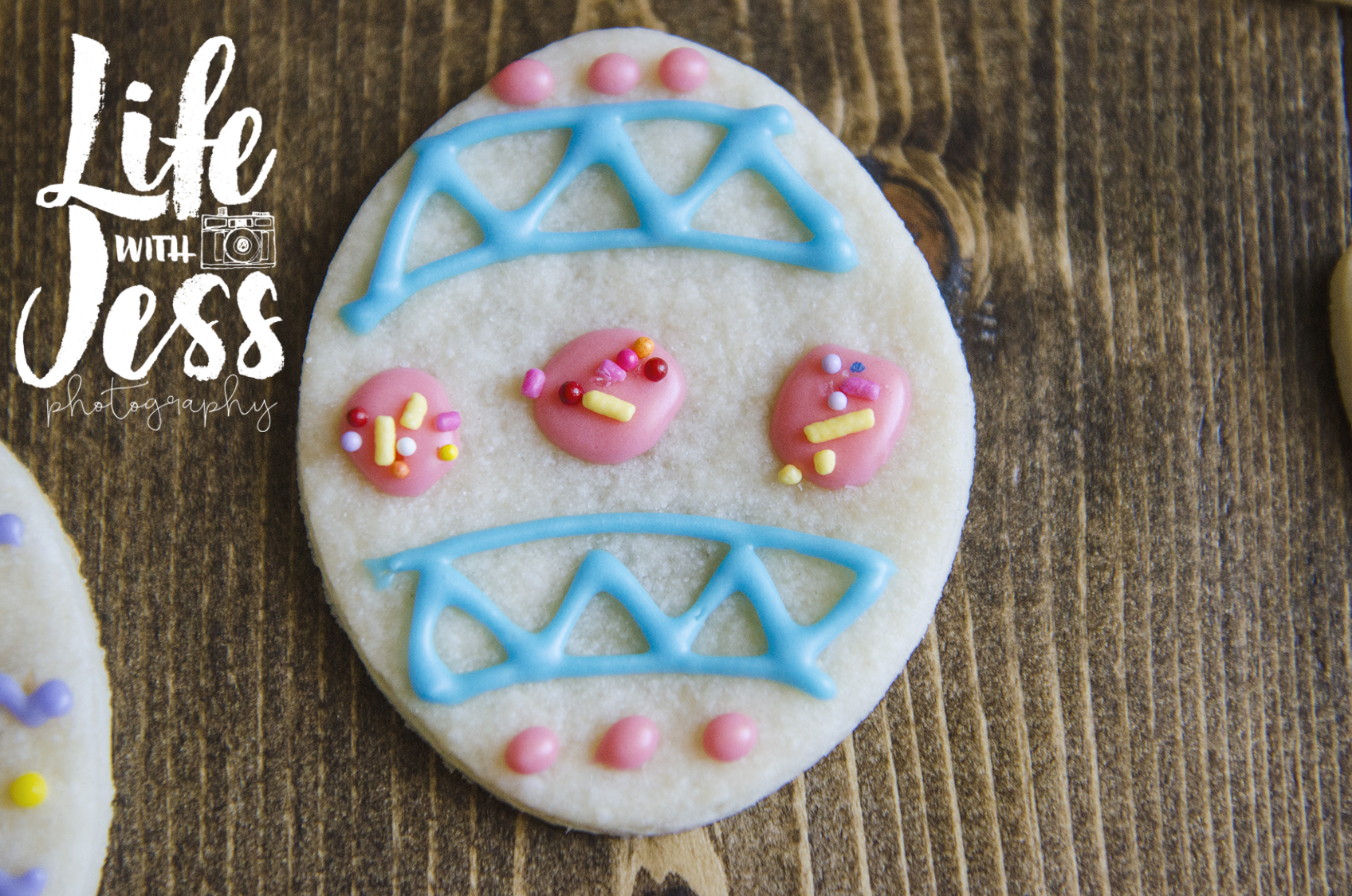 Because they make me smile. And because I really do think they are just so pretty and cheerful and festive and fun.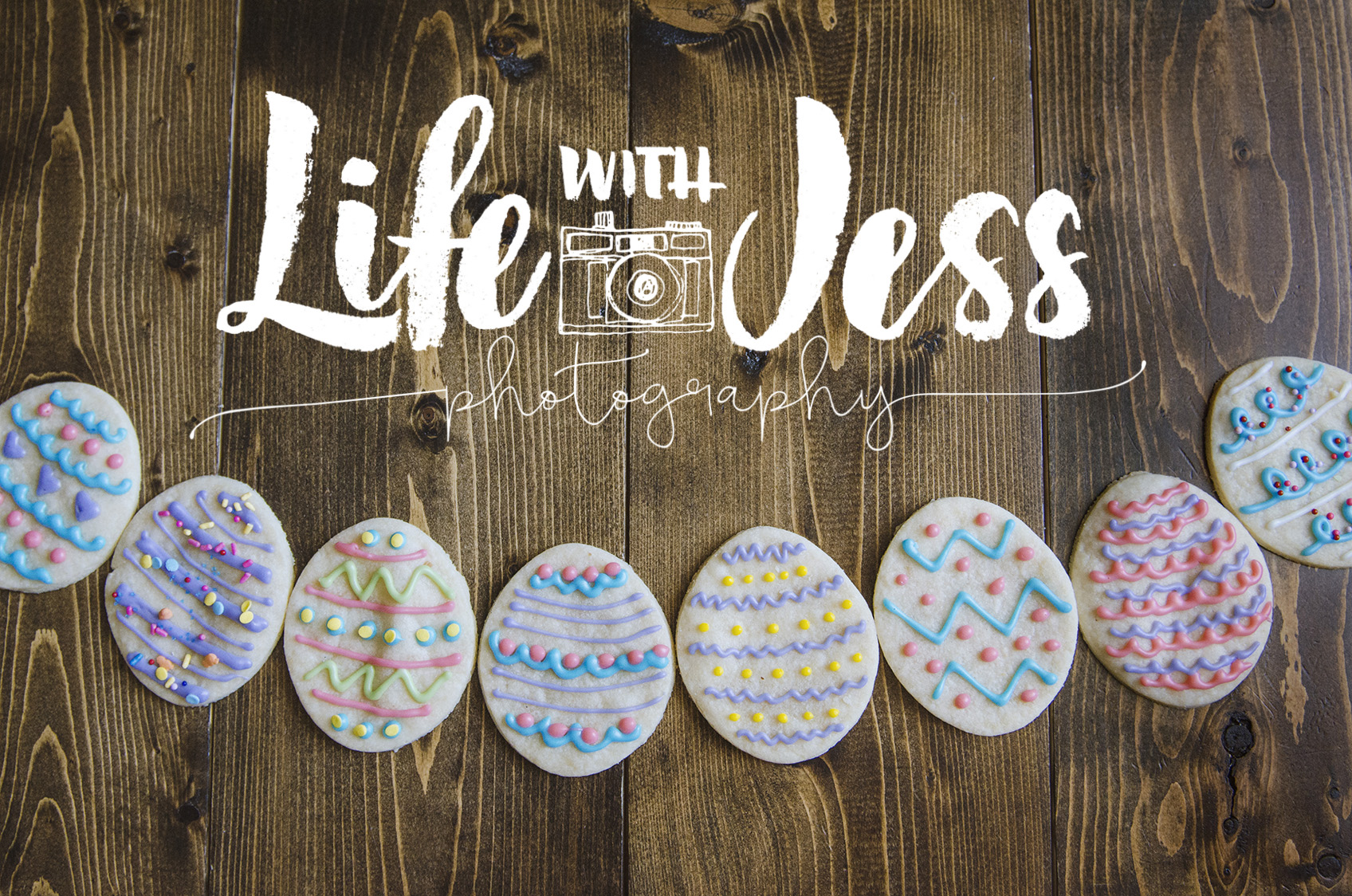 So I do it just for the prettiness and cheerfulness and festive-ness and fun of it! (I mean, they photograph pretty dang well if I do say so myself. And I sure do love me some pretty food photos!)
I hope these pictures get you into the holiday mood. Or the Springy mood. Or the baking mood… whatever you need!
---
Like this post? Click here to pin the recipe to your baking board, give it a try, and share you pictures with me! I'm always looking for new decorating ideas.
---