When Caroline's Mom started talking to me about wanting me to photograph her daughter's first communion, I was so excited!
These are the kind of special moments I love documenting for families. 
I also get excited when I know I can solve a problem for Mom – every parent knows that feeling of being torn between wanting to play the role of family-documenter and wanting to sit and really savor the moment you're experiencing.
By hiring me to photograph Caroline, her Mom and Dad were able to sit with their congregation and truly enjoy the event with their family and church family.
And it was a joy to experience it with them! 
There were so many sweet moments and I could just feel Caroline's excitement and pride in this momentous occasion. Plus, what little lady doesn't love to get dolled up and celebrate with a fancy dress? 😉
Congrats Caroline! And thank you to the Welch family for including me in this celebration. It was beautiful.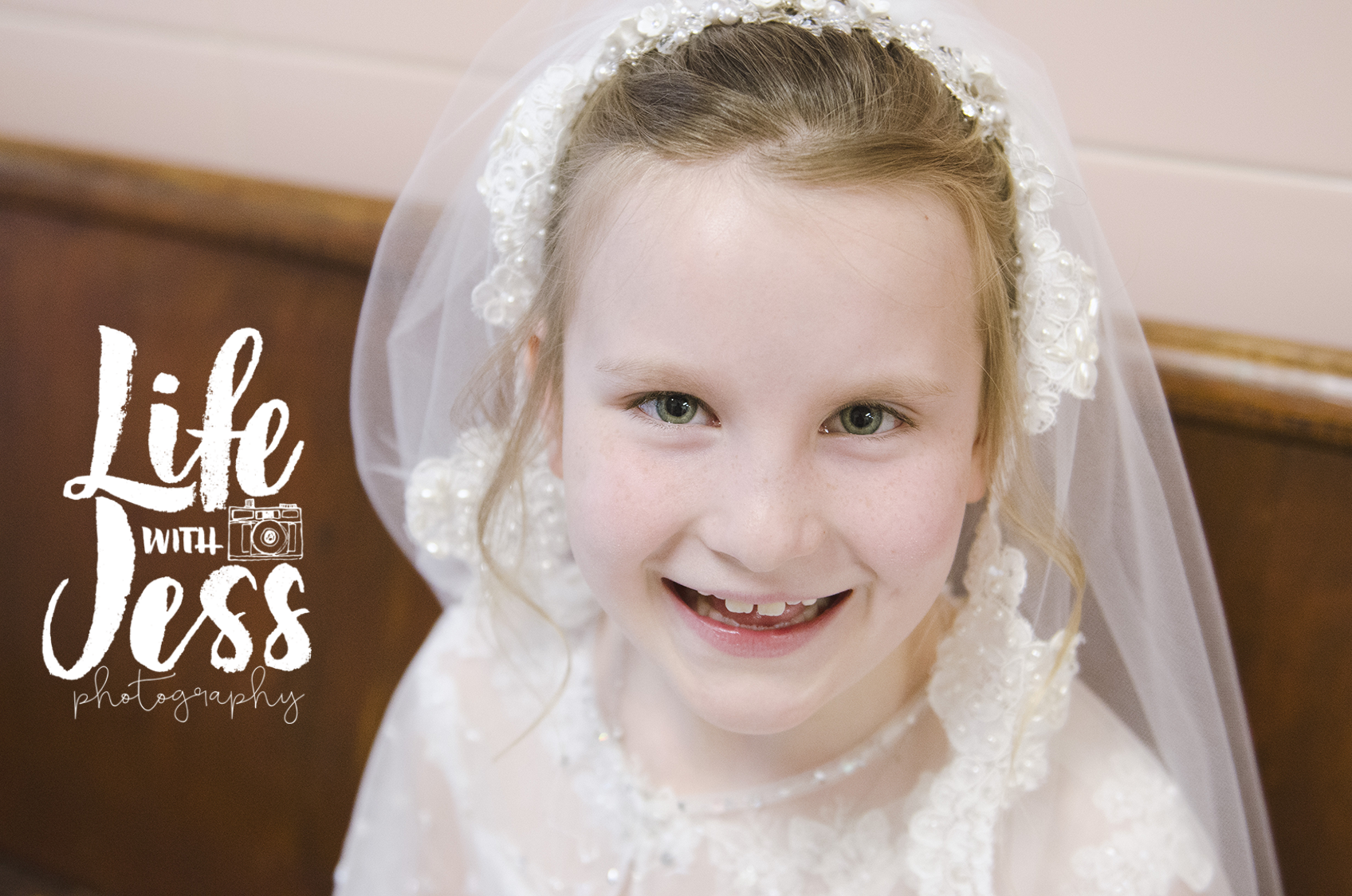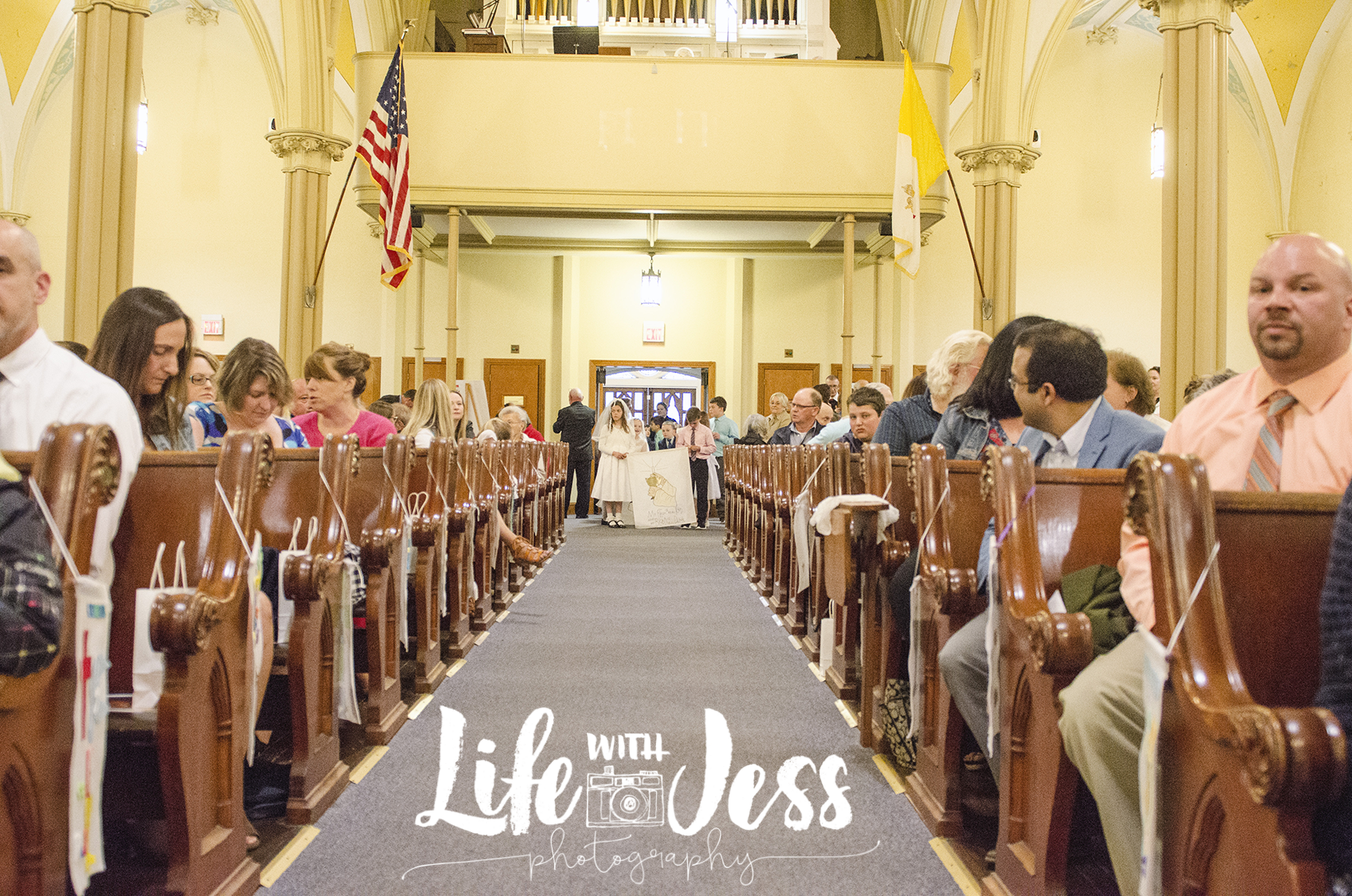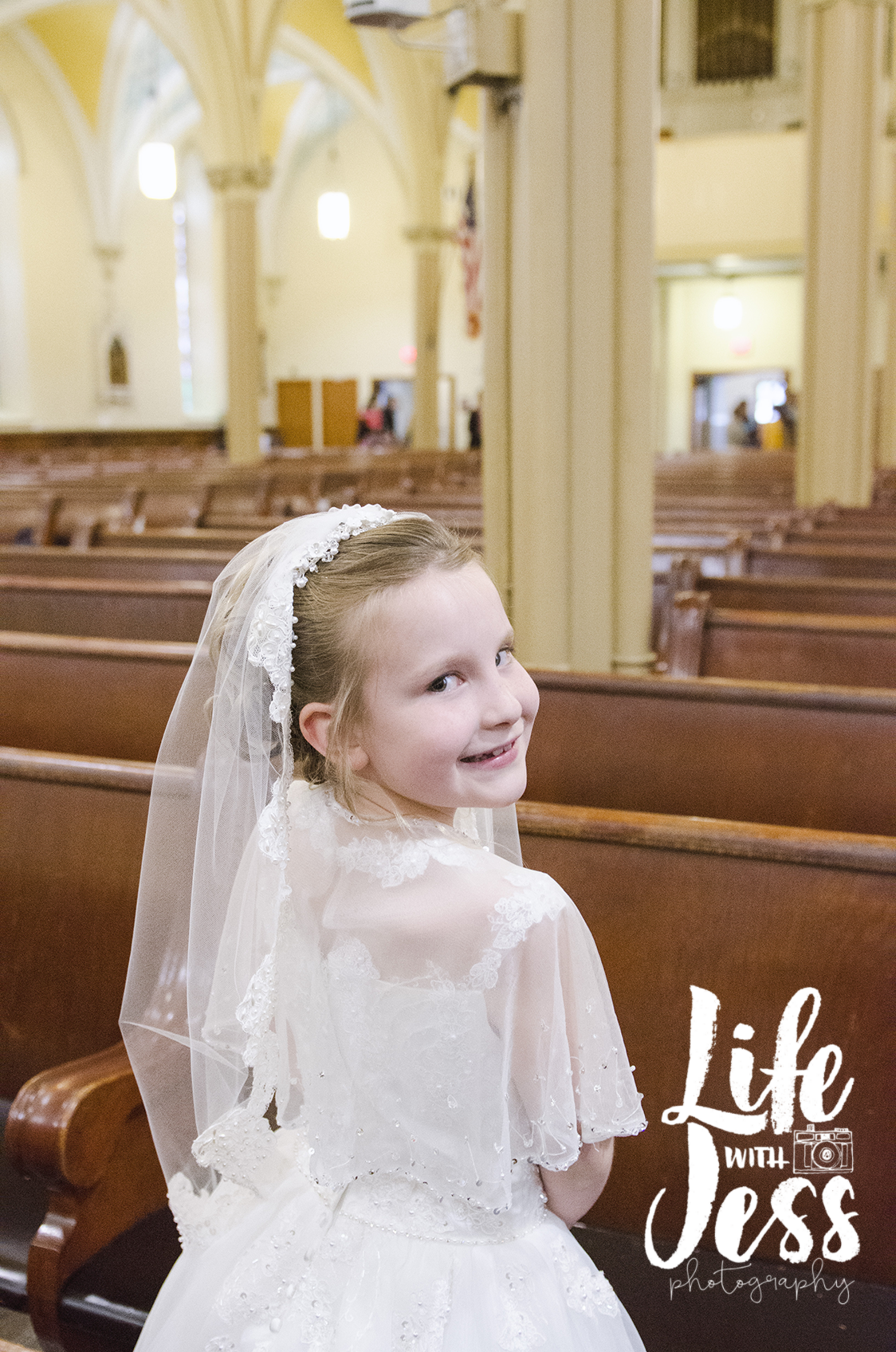 ---
Like this post? Contact me today about documenting your next big family occasion! I specialize in event photography full of special details and family connection.
---