This family has grown nearer and dearer to my heart through tragedy.
Tragedy has a bittersweet way of doing that, I think. 
Because it is always precious and special to come into someone's home and photograph their newest blessing. But with the Wagoners, it also carried a note of that sacred celebration of life and acknowledgement loss; of sadness mixed with joy.
Because as this family basks in the sweetness of their new fourth baby, they also carry the pain of the death of their third baby. 
When I photographed Judah just the day after his birth, I had no idea how meaningful those images would become when he suddenly passed away four months later. And I have been humbled and honored to know Lindsey and see her walk through the grieving process with utter transparency. 
We corresponded frequently over the next year and were both struck by how close our experiences of grief were. Though we had lost very different things, we could each relate to each other's pain. Her openness online and in person was part of what prompted me to write so candidly about one of my grief anniversaries this past Christmas.
Lindsey taught me a lot about the loss of a family member. That you never "move on," because to do so feels like you have to leave them behind. But you do move forward in life, carrying their memory close in your heart, sometimes painfully close. And of course, you never want to forget your lost loved one. You want to talk about him. You want to cry for him. You want to say his name, and hear others say his name. And you want to celebrate the wonderful parts about his time on this earth!
And so immediately when she contacted me about a family shoot after Rachelle was born, I asked if we could incorporate a meaningful photo of Judah into a family portrait. We discussed that we both knew it had the potential be emotional and maybe even a little hard. But it was also beautiful and important.
We miss Judah. We celebrate Rachelle. Enjoying a new baby doesn't mean we forget the toddler who is absent. 
I don't really know what to say to this photo!
Except that I am beyond thankful to have photographed this family twice.
And a specific thank you, Derrick and Lindsey, for welcoming me into this emotional moment. 
I have said it before, and I will say it a million more times I'm sure… but I LOVE photographing families in their homes.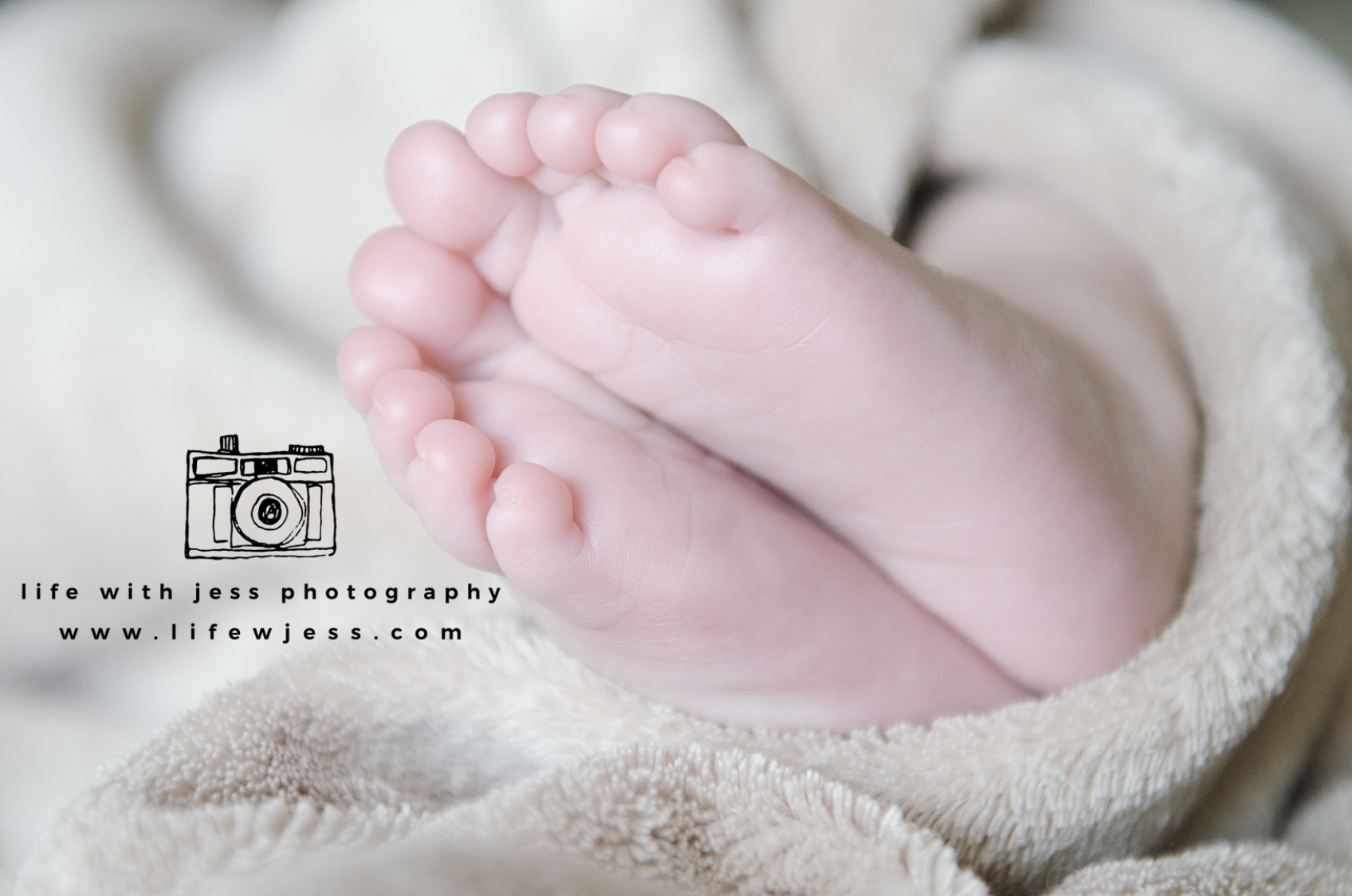 The images are just so cozy and the smiles so real!
What's better than snuggling on your own family couch? Especially since you do that all the time anyways! And your kiddos can take a snack break immediately after while Jess starts playing with the baby…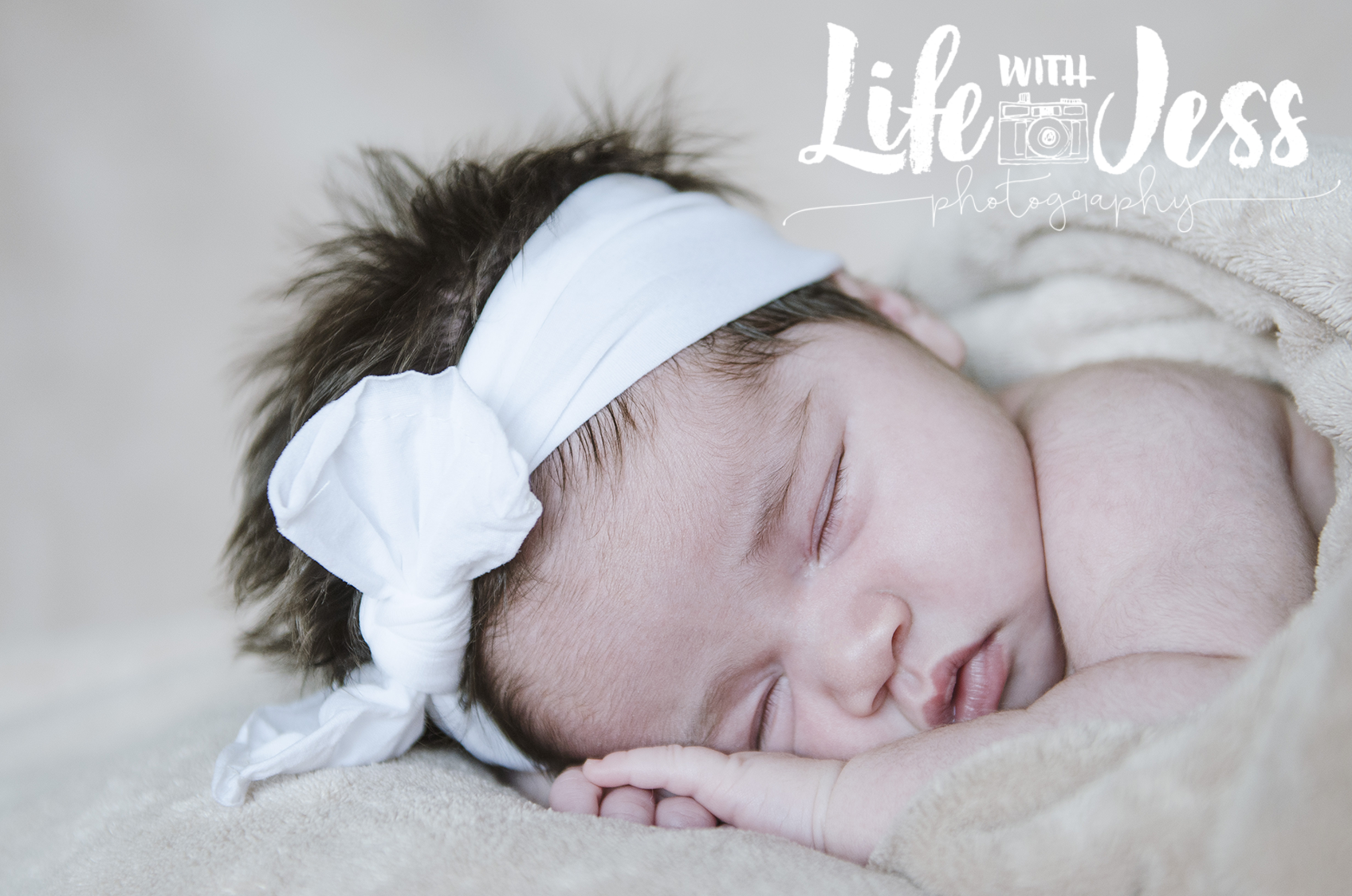 Rachelle was one of the most cooperative little ladies I've worked with! She went right to sleep when Momma snuggled her and stayed asleep when we transferred her to our "studio" setup 😉
And look at that fuzzy head of hair! It's she just the sweetest?
Nope, you can't get much sweeter than that. Congrats to you Derrick and Lindsey – She's perfect! 
---
Like this post? Contact me today to book your in-home family or newborn session!
---