When my brother was making plans to move out of his apartment, he asked me if I'd help him document it for him with a photo shoot.
It's not his first bachelor pad, but it's definitely everyone's favorite. I mean, it's Market Street. You can't get much cooler than that.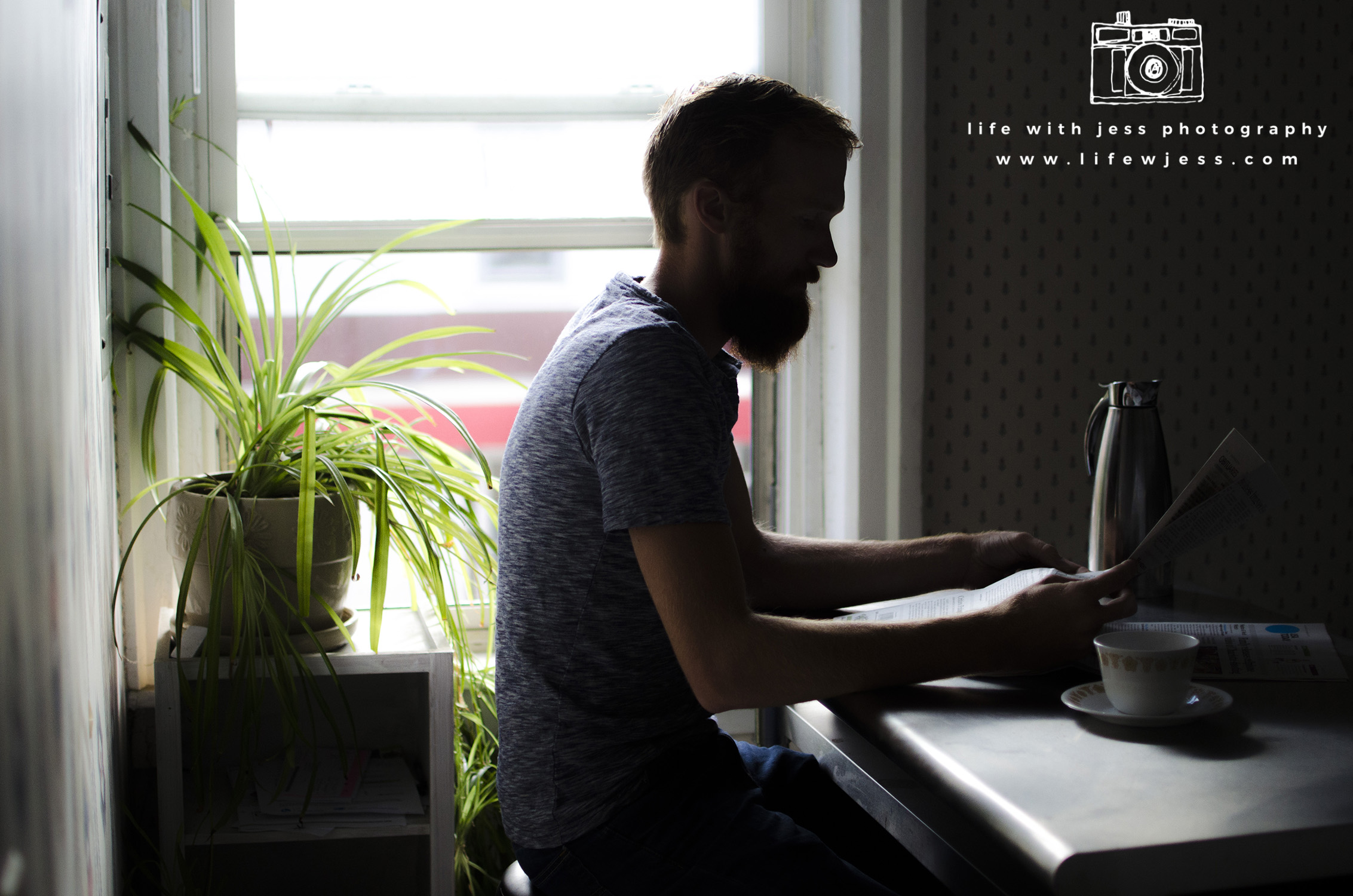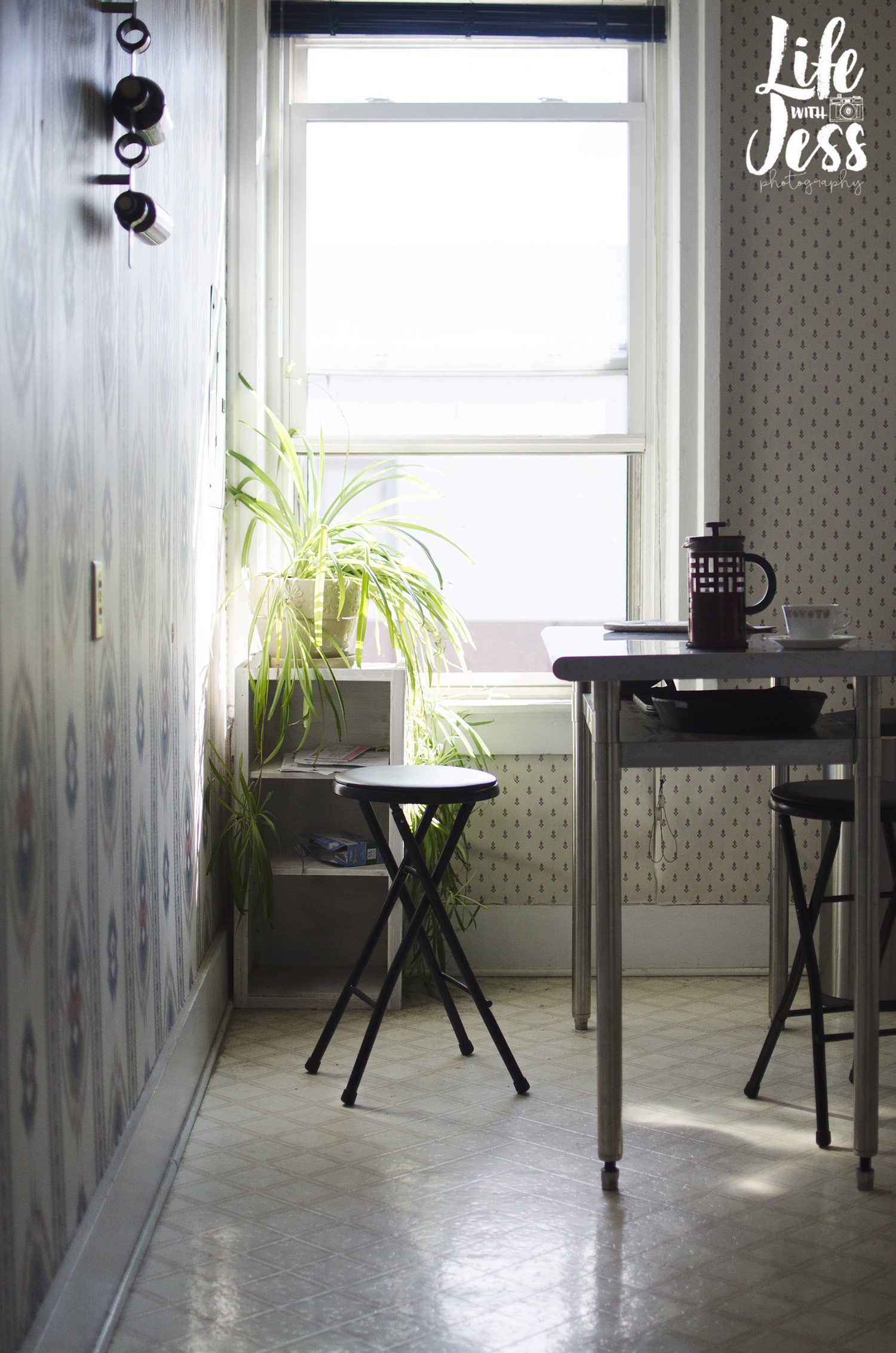 One of my favorite things about this apartment (besides the cowboy chic wallpaper) is the dramatic lighting contrasts from those big beautiful windows.
So it was a real treat to play around with my camera on a bright sunny Saturday morning.
Plus he made me eggs AND had bought some oatmeal raisin cookies from Soul Full Cup to go with our coffee. He's a gem.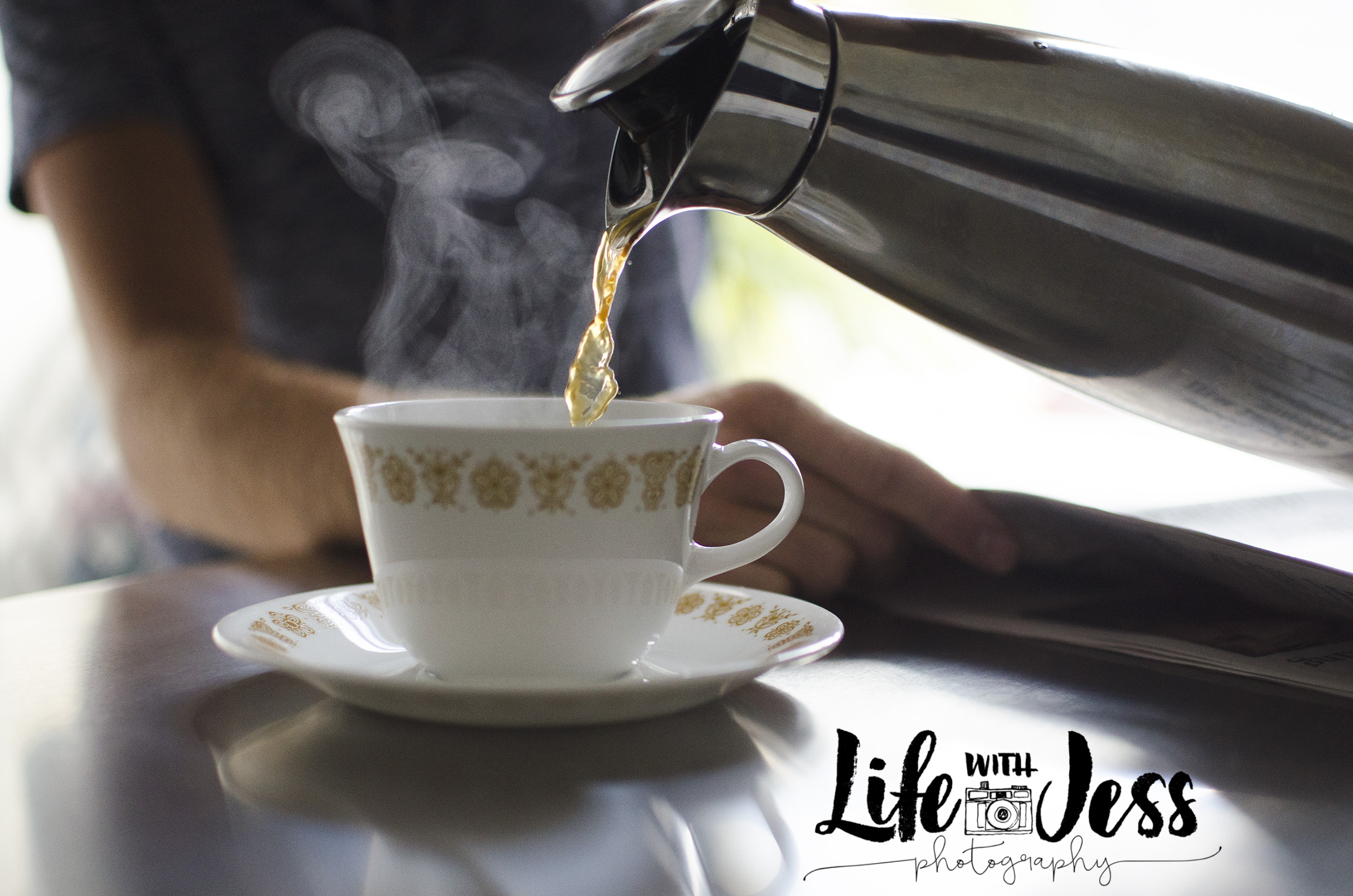 One of my favorite things about my brother is his hospitality.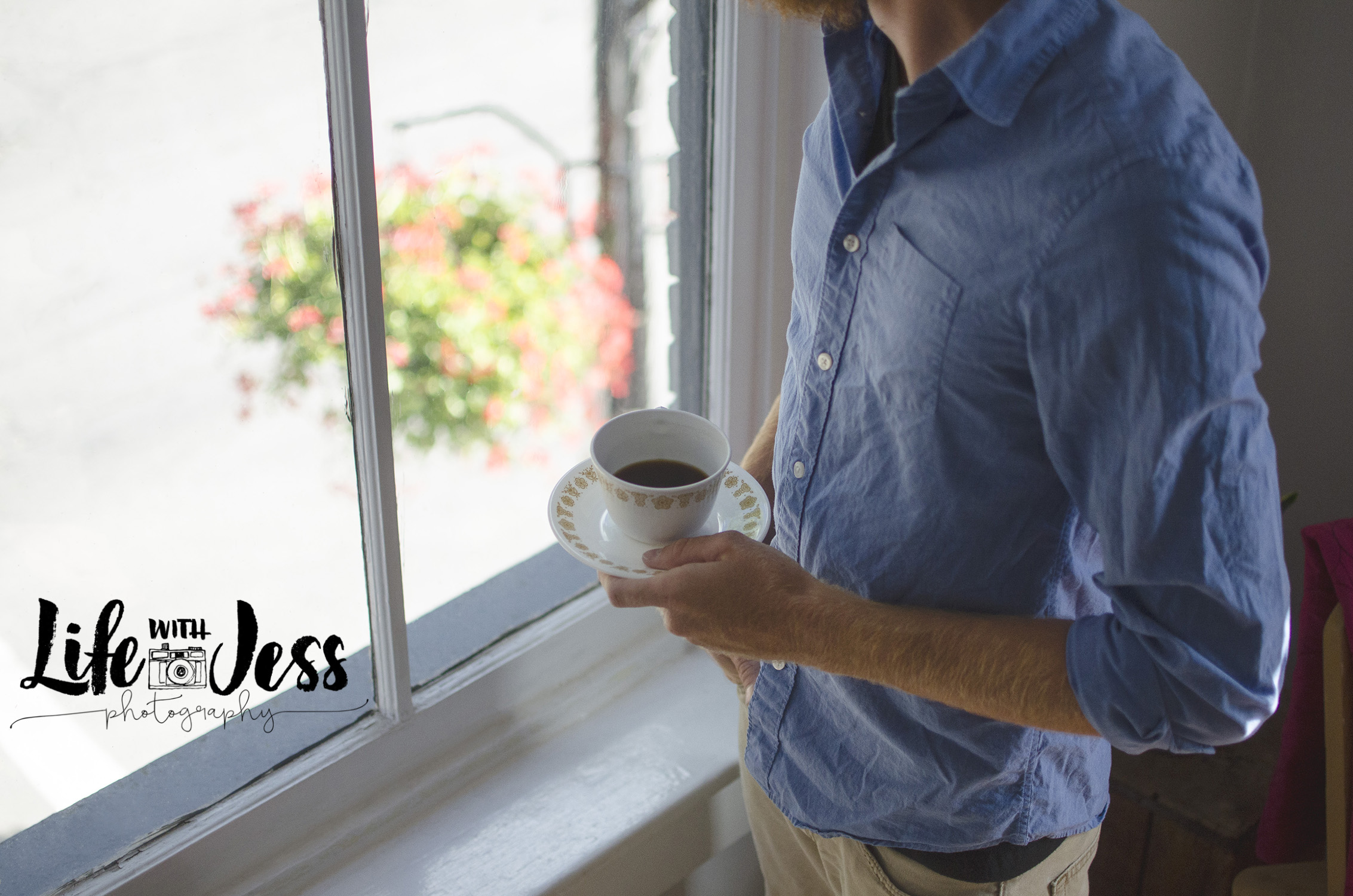 That and his passion for minimalist living and vintage Corelle coffee cups and saucers.
Also, who owns (and regularly uses) a church pew?
This guy. I think he's an old soul with a weakness for old things.
I'm really going to miss visiting him in this apartment. I know it's a good move for him, to downsize and save money to buy a house and I'm excited for his next adventure…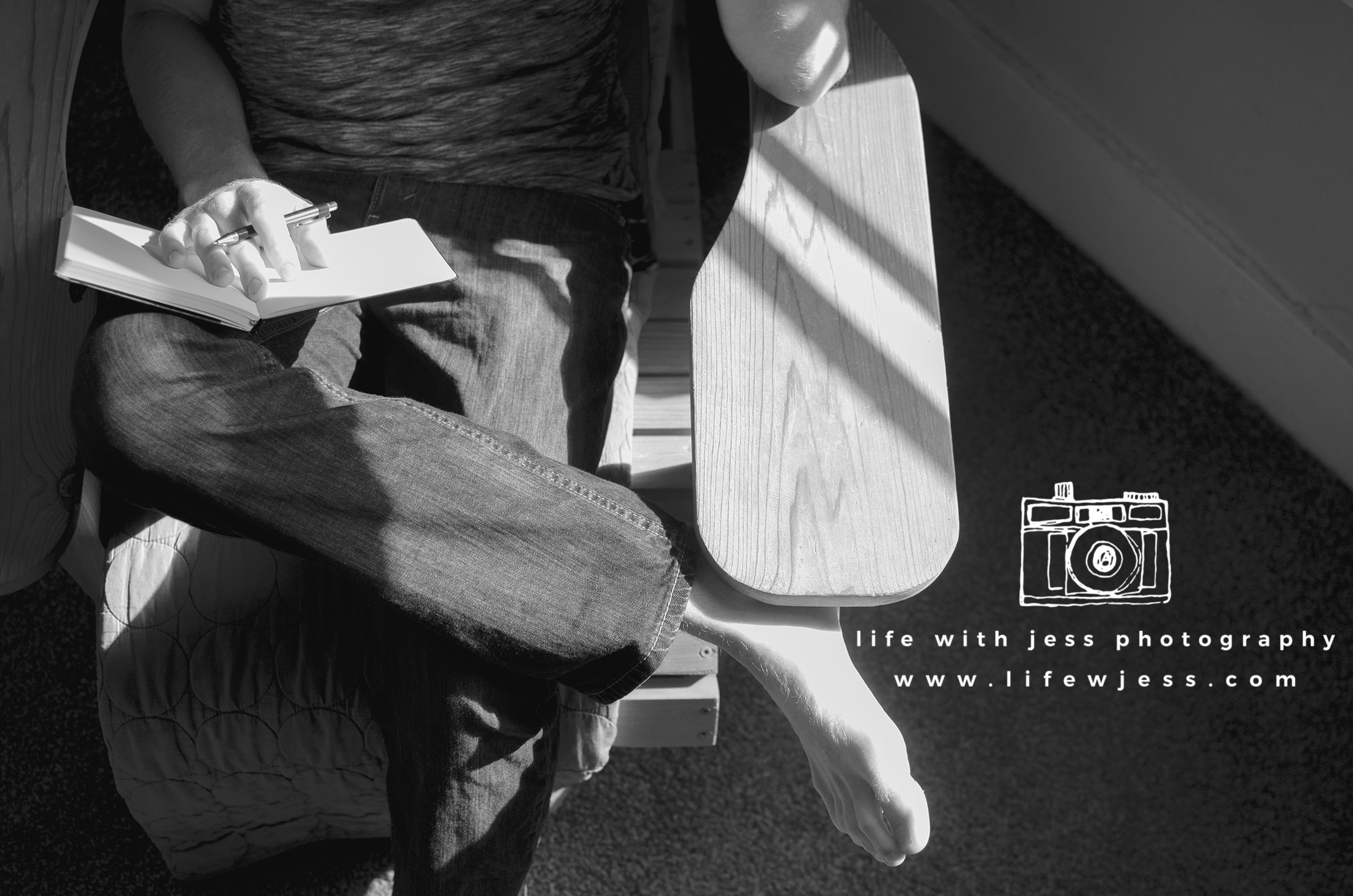 …this is like a fresh, blank page for him.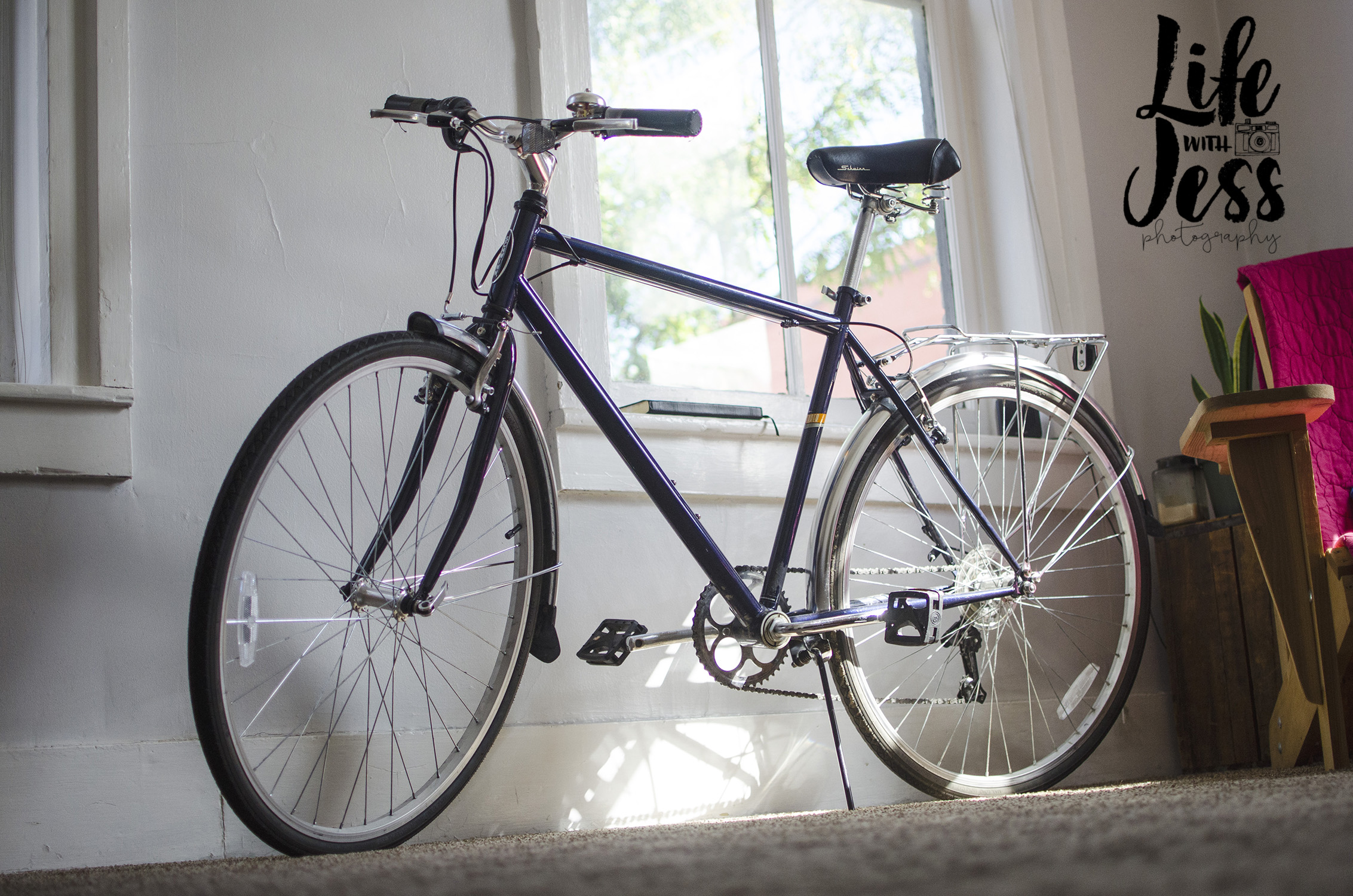 So goodbye to the cool, old Market Street apartment! And hello to whatever's next!
Like these photos? Book an at-home family shoot today and let me capture you and your loved ones in your "natural habitat!" 😉 
2 Comments